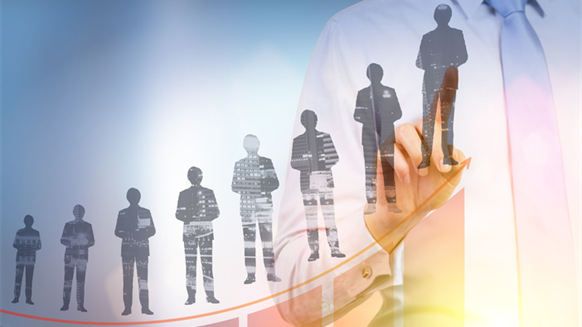 Employment in oil and gas extraction and oilfield services increase in March, according to the latest US jobs report.
The March jobs report is indicative of another positive step forward for the oil and gas industry. Data from the U.S. Bureau of Labor Statistics released April 7 show another monthly increase in the number of mining jobs, which includes oil and gas extraction.
Mining added 11,000 jobs in March, with 8,800 of them being in support activities for mining. Jobs in oil and gas extraction increased by 1,800. Employment in mining has now risen by 35,000 since hitting a recent low in October 2016.
Part of the uptick in U.S. employment can be attributed to the ramp-up in onshore activity with shale plays such as the Permian garnering a lot of investments. Many E&P (exploration and production) companies are now searching for talent again after being left with an almost-depleted workforce due to the industry downturn. Oilfield services companies, which were hit especially hard during the oil glut, are also ready to hire again.
Valerie is an experienced writer and editor dedicated to providing useful and relevant career news about the oil and gas industry. Email Valerie at
valerie.jones@rigzone.com
WHAT DO YOU THINK?
Generated by readers, the comments included herein do not reflect the views and opinions of Rigzone. All comments are subject to editorial review. Off-topic, inappropriate or insulting comments will be removed.