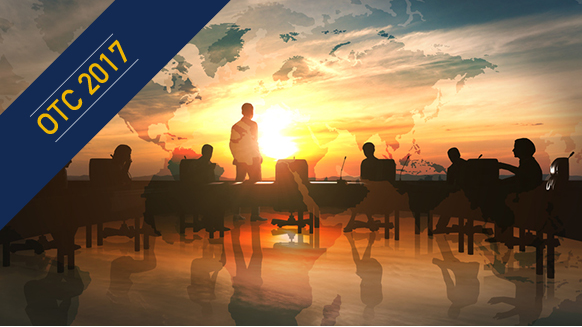 GE Oil & Gas working with NOCs, others to create more career opportunities for locals, exec tells Rigzone.
Rigzone recently reported that national oil companies (NOC) are increasingly adopting the private sector's operating practices. In the Middle East and nearby regions, the massive enterprises are also leaning on the private sector to support national employment goals through workforce "localization" policies, a UAE-based executive told Rigzone on the sidelines of this week's Offshore Technology Conference in Houston.
"Governments are no longer just providing jobs for the sake of jobs," said Rami Qasem, President and CEO for the Middle East, North Africa and Turkey (MENAT) with GE Oil & Gas. "They're expecting the private sector to partner with them."
GE Oil & Gas, which counts more than 1,800 employees at its 20-plus facilities in MENAT, is integrating various countries' workforce localization goals throughout its onshore and offshore operations in the region, said Qasem.
"For us at GE, as the biggest industrial global and local company, we are partnering with all of our customers – primarily NOCs and governments – to provide services, training and development in the countries we're serving," he said.
Qasem pointed out the NOC and countries' goals are ambitious. For instance, he said that Saudi Arabia – via its Vision 2030 program – calls for 70 percent localized products and services along the supply chain by 2021. GE is adjusting as well, he said.
"Rather than producing locomotives at a single location in the United States, now we have multiple global sites that give us market access," he explained. "GE is pursuing similar strategies with its other manufacturing, services and software businesses."
In addition, GE is providing training and development in response to the Vision 2030 blueprint's goal of achieving widespread job creation among the Saudi population – much of which is under age 30 and seeking employment. The company pointed out that, in 2013, it announced its commitment to invest $1 billion in Saudi Arabia in energy, innovation and healthcare to develop state-of-the-art localized facilities, partnerships to grow the country's small and medium enterprises (SME) sector, foster innovation and develop local talent.
Earlier this year, a top Organization for Economic Cooperation and Development (OECD) official described the youth unemployment situation in the Middle East and North Africa (MENA) as "alarming." Moreover, the official noted that the workforce participation rate of women in MENA is approximately one-third that of their peers in OECD countries.
Qasem said that GE is partnering with Saudi Aramco and the Indian conglomerate Tata in a program that is already employing more than 1,000 Saudi women – some of whom are working in engineering and management roles. Moreover, he said that GE's local workforce initiatives extend to training providers that educate technicians and various blue collar roles in accordance with globally recognized standards.
"We are involved in building the curriculum, partnering with them," said Qasem, acknowledging that cultivating the local oil and gas workforce among MENAT's young population will take time.
"The challenge is how we're going to be able to provide the right balance in providing the right services and manufacturing" with the employment aims of NOCs and governments, he said. "If you have someone with 15 years of oil and gas experience (in, say, an OECD country), you can't replicate that in one year."
Nevertheless, Qasem expressed confidence that GE's MENAT work will pay off. In fact, he expects the region to ultimately host "innovation hubs" in the "digital industrial era."
"It's all toward driving more services, more training and leveraging the young generation in terms of getting a job," he concluded.
Matthew V. Veazey has written about the oil and gas industry since 2000. Email Matthew at
mveazey@rigzone.com
WHAT DO YOU THINK?
Generated by readers, the comments included herein do not reflect the views and opinions of Rigzone. All comments are subject to editorial review. Off-topic, inappropriate or insulting comments will be removed.
Related Companies