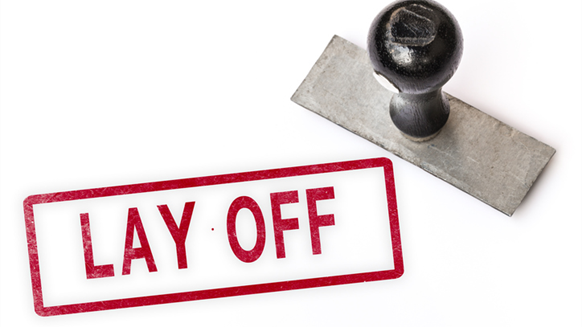 The oil and gas company announces another round of layoffs due to the company's divestiture of assets in onshore California and the Gulf of Mexico.
Freeport-McMoRan Oil & Gas LLC is cutting its workforce in Houston for the fourth time since April due to the sale of key assets in onshore California and the Gulf of Mexico.
In a letter to the Texas Workforce Commission (TWC) dated April 28, the company stated it would be laying off an additional 25 workers at its downtown Houston office.
The layoffs will take place from June 30 to July 13 and affected employees do not have bumping rights and are not represented by a union. They will receive severance benefits and transition assistance, which includes outplacement services.
Aside from these announced layoffs, Freeport-McMoRan Oil and Gas has laid off 24 workers in June, 20 workers in May and 36 workers in April. All laid off employees worked in Freeport-McMoRan's Houston office.
Freeport-McMoRan Oil and Gas is a subsidiary of Freeport-McMoRan Inc., in an international mining company based in Phoenix.
Valerie is an experienced writer and editor dedicated to providing useful and relevant career news about the oil and gas industry. Email Valerie at
valerie.jones@rigzone.com
WHAT DO YOU THINK?
Generated by readers, the comments included herein do not reflect the views and opinions of Rigzone. All comments are subject to editorial review. Off-topic, inappropriate or insulting comments will be removed.