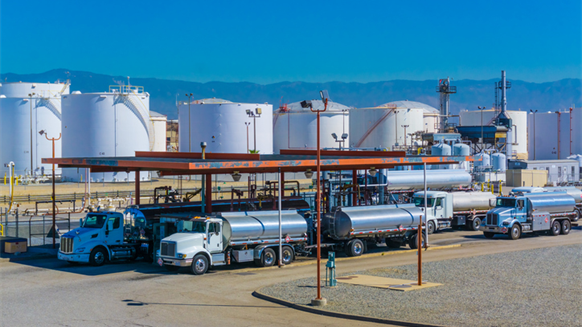 A relatively small spillage from an overturned fuel or oil tanker on a highway, a rather common occurrence, can range from $500,000 to $4 million.
This opinion piece presents the opinions of the author.
It does not necessarily reflect the views of Rigzone.
The business of transporting gasoline, diesel, fuel oil and other flammable materials through American cities and highways exposes people, the environment and property to significant risks.
In fact, insurance carriers are reluctant to insure any one of these exposures due to the high liability cost associated with a potential claim.
A relatively small spillage from an overturned fuel or oil tanker on a highway, a rather common occurrence, can range from $500,000 to $4 million. Sometimes it depends on the amount of oil or diesel fuel in the truck or where the rollover occurs. If the accident is in a congested area or near a waterway, it could be a much bigger exposure or impact. If there is litigation, the cost goes up significantly.
Without adequate environmental and pollution insurance coverage, fuel oil dealers can find themselves stuck with all or a significant portion of the cost to address the actual environmental damage as well as defend any related lawsuit.
Rarely do you find a fuel oil dealer who does not already have environmental or pollution coverage. The concern is dealers trying to control costs can end up buying coverage with limitations and restrictions that are not apparent and only surface in the event of a claim.
Wholesale and retail fuel oil dealers typically specialize in supplying heating oil or propane to residential and commercial properties, as well as those distributing gasoline and diesel to local gas stations.
Pollution-related claims against fuel oil dealers are particularly common – especially for those entities that supply directly to homes and businesses.
Anytime a residence is serviced, the fuel oil company needs to make sure all the proper safety spot checks have been conducted before leaving the location. Should the homeowner find there is a leak in the oil line, for example, the fuel oil dealer who made the last service call would be pulled into a claim.
Stringent regulations from the Environment Protection Agency (EPA) also have increased liabilities associated with a pollution event. For example, in the event of a fuel leak, the EPA requires the clean-up effort to include ridding the location of potential air contaminants.
It is a 30 day or more process to get the air quality back to EPA standards, which means the homeowner or multiple tenants could be displaced for a long period of time at the expense of the fuel oil company. The relocation cost can be very expensive.
The use of subcontractors, often hired to provide specific services such as installation of oil tanks, maintenance work on heating service or transportation of fuel, creates another level of exposure. Also, fuel oil dealers are exposed to uninsured risks if they neglect to monitor or review the insurance programs of subcontractors to ensure they are extended coverage as an additional insured on the policy.
Oftentimes subcontractors are not providing coverage up to the limits needed, which would make the fuel oil company responsible if there is a large event. For this reason, a review of the fuel oil company's contractual requirements should be conducted. In the event, they don't maintain a contract for subcontractors, establish one that stipulates what limits of coverage each subcontractor needs to have.
Additionally, fuel oil dealers, who patronize filling stations or terminals, should maintain a certain amount of coverage in place, including environmental and pollution. A certificate tracking system ensures that a terminal has the proper insurance in place so risk is transferred appropriately.
If a fuel tank leaks fuel at your terminal, you want to make sure you are collecting from your customer's insurance company – not yours.
1
2
View Full Article
WHAT DO YOU THINK?
Generated by readers, the comments included herein do not reflect the views and opinions of Rigzone. All comments are subject to editorial review. Off-topic, inappropriate or insulting comments will be removed.