News Categories: Petrochemical News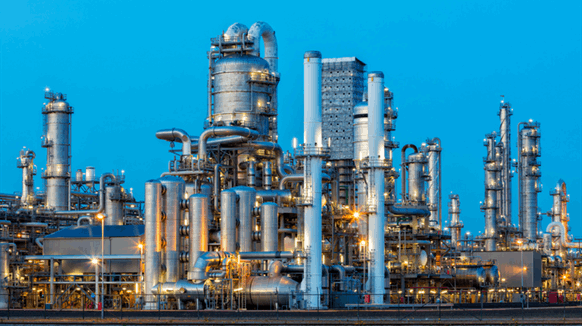 India's Reliance Industries' 1Q Standalone Profit Up 9%, Tops Estimates

Thursday, July 20, 2017
Reliance Industries posts a 9% rise in first-quarter standalone profit, helped by higher margins from its core petrochemicals business.
India Refiner HPCL Sees More Scope For Foreign Buys After ONGC Deal

Thursday, July 20, 2017
Hindustan Petroleum sees itself better placed to buy overseas downstream assets once it becomes part of the country's top explorer Oil and Natural Gas Corp, its chairman M. K. Surana said.
The Fossil Fuels Plant That Pits Trump's Base Against Itself

Thursday, July 20, 2017
For a landmark fossil-fuel program deep in Trump country, it's not environmentalists who are the biggest threat. It may be Donald Trump himself.
S.Korea's Hanwha Total Says Naphtha Cracker Shut After Lightning Strike

Monday, July 17, 2017
South Korea's Hanwha Total said on Monday its naphtha cracker in Daesan has been shut due to power outages caused by a lightning strike.
Asia's Naphtha Trapped in Downward Spiral as Supply Glut Hits

Monday, July 17, 2017
Asia is being hit with a naphtha supply glut that could push the market down further.