News Categories: Production News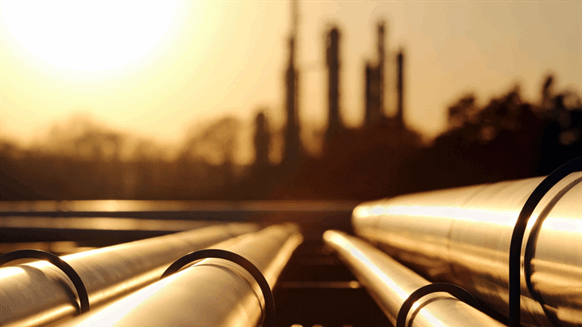 EIA: US Crude Oil, Gasoline Stocks Fall Sharply

Wednesday, July 26, 2017
US crude stocks fell sharply last week due to strong refining activity and an increase in exports, the EIA says.
IMF Sees Oil Making Up As Much As 4% Of Battered Uganda Economy

Tuesday, July 25, 2017
Uganda's new-found oil reserves may account for as much as 4 percent of its economy annually in coming years if managed well, the IMF says.
UAE Pledges Further Oil Output Cuts Starting in September

Tuesday, July 25, 2017
The United Arab Emirates reiterated its commitment to the OPEC agreement on production cuts and said it would deepen its own curbs.
Saudi's Manifa Oilfield Producing, Not Affected By Technical Issue

Thursday, July 20, 2017
Saudi Aramco's Manifa oilfield, one of its largest, is producing and has not been affected by any technical issue, an industry source told Reuters.
OPEC Just Lost a Kitten From Its Unruly Herd of Cats: Gadfly

Tuesday, July 18, 2017
Saudi Arabia is having problems herding cats.
US Shale Oil Output Seen Up for Eighth Month at 5.6 Mln bpd -EIA

Monday, July 17, 2017
The U.S. shale production level reportedly would be the highest since record-keeping began in 2007.
Ghana Oil Boon Not Enough to Plug Budget Hole as Prices Drop

Thursday, July 13, 2017
A surge in Ghana's oil output this year may do little to ease the West African nation's fiscal strains as crude prices are lower than what it budgeted