Regional News: Gulf of Mexico

Results
6 articles shown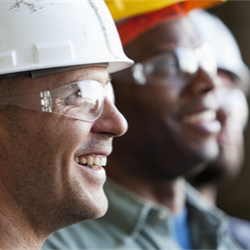 Wood Group Says New MSA Marks Quality of Its People

Thursday, May 18, 2017
Wood Group states that a recently signed 10-year master services agreement (MSA) with Chevron 'demonstrates the quality of its people'.
Flotilla of U.S. Crude Heads to Asia as OPEC Weighs Extending Cuts

Thursday, May 18, 2017
Oil tankers carrying around 10 million barrels of U.S. crude are en route to Asia, according to shipping data and trade sources.
All Washed Up? Shale Oil and Gas Drowns Out US Gulf of Mexico Shallows

Wednesday, May 10, 2017
More than 10,000 jobs in the US Gulf of Mexico may be lost, never to return, as shallow water drilling lands in the doldrums where experts say it will remain.
New Investment Crucial to Keep Deepwater US GOM Production Afloat

Monday, May 08, 2017
Deepwater US Gulf of Mexico oil production is making a splash now, but without an increased - and significant - infusion of cash, volumes may dry up, experts say.
BP: Deepwater Investments in GOM Make Sense

Monday, May 01, 2017
BP's regional president for the Gulf of Mexico shares how his company was able to overcome the challenges of operating in deepwater.
BP Says 1B Additional Barrels 'Possible' In Gulf Of Mexico Hubs

Monday, May 01, 2017
BP says the oil company's use of a new seismic imaging technology has identified 1 billion additional barrels of "possible resources" at four of its US offshore fields.