Oilfield Service Firms' Optimism Declines in Third Quarter
by Valerie Jones
|
Rigzone Staff
|
Monday, October 01, 2018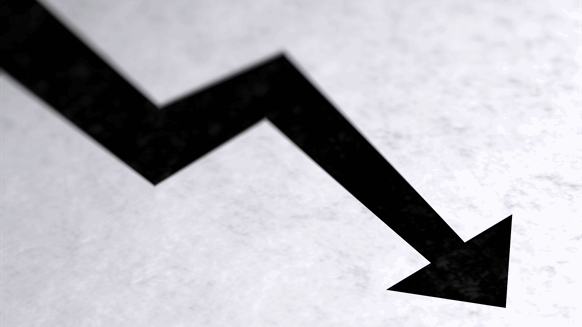 The Dallas Fed's quarterly energy survey reveals a dip in the business activity index for oilfield service companies.
The business activity index for oilfield service companies took a dip in the third quarter, according to data released Oct. 1 from the Federal Reserve Bank of Dallas (Dallas Fed).
The Dallas Fed's quarterly energy survey revealed that while there was a slight dip in the business activity index (from 44.5 in second quarter to 43.3 in third quarter), the index still remained near the highest level since the survey began.
The business activity index is the survey's broadest measure of conditions facing oil and gas executives from the Eleventh District energy firms (E&P companies and oilfield service companies in Texas, northern Louisiana and southern New Mexico).
E&P firms' business activity index had an increase from 37.2 to 41.8.
Service firms, on the other hand, saw a decline from 54.2 to 45.9.
"Responses from support service firms point to a modest deceleration in that part of the sector, with somewhat slower growth in activity and employment than last quarter, along with a bit more uncertainty about their outlook," said Dallas Fed senior economist Michael D. Plante.
Pipeline Capacity and Market Balance
Survey respondents were also asked a series of questions related to issues currently affecting the oil and gas sector.
Respondents were asked which quarter they expected crude oil pipeline capacity to be sufficient to alleviate current takeaway constraints in the Permian. Fifty-six percent responded by the end of 2019 while the other 44 percent responded 2020 or later.
Regarding the global market, 64 percent of oil and gas executives said they think the global oil market will be close to balance in 2019. Twenty-six percent believe the market will be undersupplied while the remaining 10 percent predict a market oversupply.
Generated by readers, the comments included herein do not reflect the views and opinions of Rigzone. All comments are subject to editorial review. Off-topic, inappropriate or insulting comments will be removed.