The Real Oil, Gas Disrupter - Application of Technology
by Valerie Jones
|
Rigzone Staff
|
Tuesday, April 24, 2018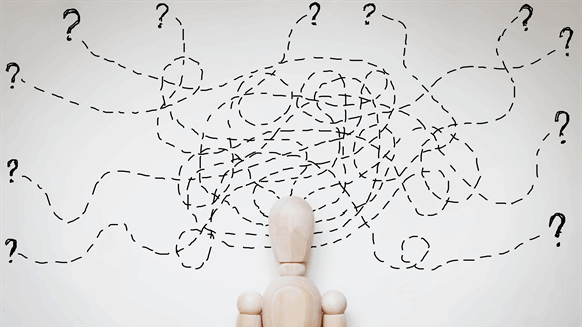 Big Data and analytics experts discuss the real challenges the industry faces as it adopts and implements the use of more technology.
He gave the following example: if there are two pieces of equipment – one in reserve – and periodically one is shut down to bring the other up in its place, it's in that transition where there is carryover behavior occurring.
"The software helped them figure that out, but it didn't just tell them the answer. It gave some really good clues, so people with strong domain expertise could look at it and say, 'maybe it's this,'" Golightly said. "That curiosity led them to identify the process behavior that was causing the problem and actually change the operating protocol."
Robert Golightly
Sr Mngr, Product Mktg, Manufacturing, AspenTech
Golightly went on to say the skillsets the industry requires can be a bit much: understanding the infrastructure, the systems, analysis, physics and chemistry of the process is a lot to ask.
He said machine learning can allow somebody with domain expertise to be relieved of that burden of having to know everything, instead giving them clues to figure it out.
"There's always going to be that sort of bespoke analytics that is going to cry out for that data scientist and that specialized team of people, but that can't be the factor for your analytics strategy because there's only so many of those guys to go around and they still aren't equipped with the domain expertise," Golightly said. "Everybody is looking at the data scientist as a silver bullet. I don't think it's sustainable. It's hard to compete against Amazon and Google [for that talent]."
There's also a cultural change that needs to happen within organizations for these new technologies to be successful.
"Executives aren't getting the traction they want from their investments because they weren't the change agents of the culture that goes with it," said Golightly. "If you're going to create a truly cross-functional organization, you have to create a culture that makes it worth it for them to get out of their silos and comfort zones.
Golightly said it's all about culture and technology is probably secondary.
"Until the industry packages the technologies in a way an everyday engineer can use, it hasn't done itself a favor other than create scarcity by predicating its success model on rare skillsets," he said. "It just seems kind of foolish."
For Ruths, culture is for humans and it entails a lot of training.
"What do the humans need as we talk about all of this machine intelligence? What we think our users really want is training and content," said Ruths.
The industry downturn, rise of unconventionals and the Great Crew Change means the cultural shift is ready to happen in the industry.
"The cool thing about all of this AI and Big Data is that it's ready and it's going to work," Ruths said. "I think it's going to be a really exciting next five years for oil and gas. I would suggest everyone become more adept and focused on their data because that is really where the opportunities and resources lie."
1
2
View Full Article
Generated by readers, the comments included herein do not reflect the views and opinions of Rigzone. All comments are subject to editorial review. Off-topic, inappropriate or insulting comments will be removed.