Boom In West Texas Oil Patch Lifts Wages, Prices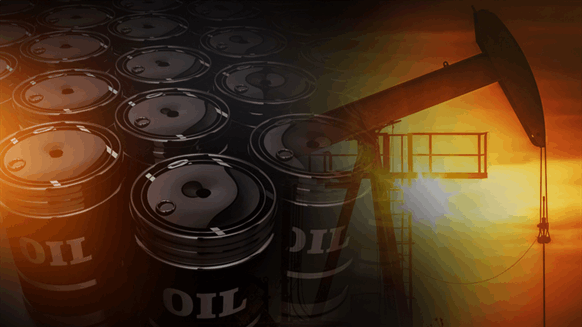 In West Texas, rising oil prices are fueling a sharp economic upswing.
But as an object lesson in the connection between low unemployment and rising prices, Midland and Odessa does have macroeconomic implications.
On a national level, wage growth and inflation have remained surprisingly subdued even after 90 consecutive months of jobs gains, and an unemployment rate of 4.1 percent and expected to head still lower.
"If the rest of the country starts to look more like West Texas...then we will certainly see stronger wage gains" nationally, said David Berson, chief economist for Nationwide Mutual.
Berson predicts that when wage gains start to accelerate nationally, probably by early next year, they will boost inflation more than expected.
Jobs Jump, Truck Sales Surge, Rents Rise
Oil companies are drilling wells faster, and putting more wells on a single site, using technology to find the best angles and depths to get the most out of each layer of shale.
That has helped boost per-employee output by Texas oil and gas companies to an estimated $820,000, according to Waco, Texas-based economist Ray Perryman.
"Companies are making enough money to be able to afford to pay higher wages," he said.
Unemployment was 3.2 percent in Odessa and 2.5 percent in Midland in February. Average weekly earnings in March hit records in both towns, which have a combined population of about 250,000. Sales tax receipts have soared.
"You have people that move in, you train them and then someone else offers them a job: there is constant raiding going on," says Jeff Sparks, chief operating officer of family-owned Discovery Oil in Midland, who has only recently shifted to the more efficient and capital-intensive drilling techniques that have pushed per-barrel extraction costs down so steeply.
Expansion Plans
At the Odessa car dealership the Sewell family has run since 1935, Colin Sewell sold 1,073 trucks in the first three months of this year, up from 670 last year. He is building a brand new service center on the outskirts of town.
Jason Tarulli, senior project manager at general contractor UEB, is using an out-of-town crew to build a downtown Odessa construction project he is overseeing, because local hiring would have been impossible.
His costs are rising; rent for a one bedroom in his building rose by more than $1,000 in less than a year, to $3,630.
Everyone who has lived here a while knows that the boom is not going to last, including Sondra Eoff, who is footing about half the $80 million bill for the downtown project, meant to help keep the town vibrant for the longrun and not just during boomtimes.
"When there's an up, there's a down," she says.
(Reporting by Ann Saphir Editing by Marguerita Choy)
1
2
View Full Article
Generated by readers, the comments included herein do not reflect the views and opinions of Rigzone. All comments are subject to editorial review. Off-topic, inappropriate or insulting comments will be removed.