Co-Employment: It's About Risk Management, Not Risk Elimination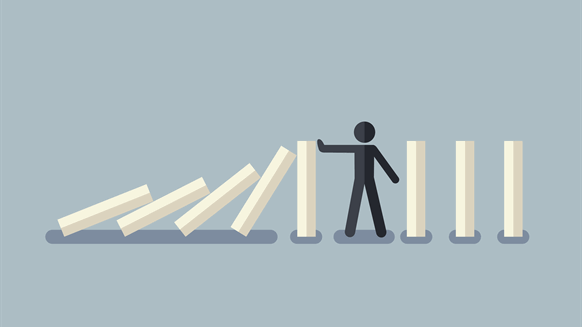 So what are the persistent misunderstandings around co-employment, and how should oil and gas companies go about managing their risk?
The Right Partner: The Triple Check
The point is, when push comes to shove, if there is a major incident, co-employment is a thorny subject and there are no guarantees. Rather than trying fruitlessly to completely offload the risk then, instead look at ways of mitigating it.
This boils down to picking the right partner. Instead of fretting about passing on risk, think about how to reduce it in the first place. In practice, this means doing your due diligence and putting a new supplier under the spotlight in three main areas.
Financial Due Diligence
In the event of a problem, the best supplier is one with the financial clout to weather the storm.
A smaller supplier may feel easier to dictate terms to, but if disaster strikes and it doesn't have the balance sheet to settle the liability, then the lawyers will look to who's next in line – most likely the client.
Legal And Compliance Due Diligence
Does the prospective partner have a history and experience in dealing with legal and compliance issues? How well resourced is the compliance team? How is their record keeping? Does it deliver all services itself or rely on partners? If the latter, what are they like? A supplier well-versed in employment law is far less likely to inadvertently create risk.
Safety Due Diligence
The most important thing in any workplace is employee safety – easy in an office environment, harder in an offshore oil and gas posting. So when selecting a workforce solutions provider it's important to consider where it's registered, what its health and safety policies are like and whether it has a good safety culture and track record.
The latter two aspects are inextricably linked to geographic footprint too. A supplier with a network of global offices and an established track record in different markets around the world is far more likely to be au fait with local employment law and safety issues than one who attempts to serve the world from just a couple of locations.
So, are companies wasting efforts in search of perfect co-employment risk management at the expense of effective policies? Quite possibly – but by refocusing on the quality of their supplier partners and performing the necessary due diligence, they can take a more informed and ultimately lower-risk approach.
1
2
View Full Article
Generated by readers, the comments included herein do not reflect the views and opinions of Rigzone. All comments are subject to editorial review. Off-topic, inappropriate or insulting comments will be removed.